Customer Success Stories
North American Coating Laboratories is proud to be "Here to Help" for all of your coating projects. From dip applied hardcoat to severe damage DLC to IR filter coatings, our experts are ready to answer all of your questions. Our customer service and speed of response are unrivaled. NACL's team of experts are standing by to answer your optical coating questions. Take a look below at some our customer success stories!
Customer Survey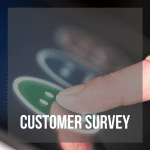 North American Coating Laboratories strives to continually make improvements in order to better serve our customers. Click the link to provide feedback by filling out our customer survey!
Machine outage? Backlogged orders? North American Coating Laboratories Can Help!
Let's discuss how we can assist with the everyday challenges that arise in the day-to-day management of your lab.