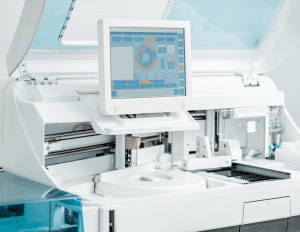 Optical Coating for Medical Applications
NACL offers protective and optically enhancing coatings for optics used in the medical field. From protective eyewear to medical devices to specialized disinfecting equipment; NACL has applied thin film coatings to a wide array of optics for the medical field. North American Coating Laboratories solutions aren't limited to protecting optics, anti-reflective, high-power reflectors, and conductive coatings are also used in medical devices, diagnostic instruments, and surgical equipment.
Machine outage? Backlogged orders? North American Coating Laboratories Can Help!
Let's discuss how we can assist with the everyday challenges that arise in the day-to-day management of your lab.