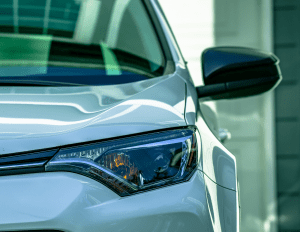 Optical Coatings for Automotive Applications
With the rise of touch enabled instrument panels, and autonomous driving systems, manufacturers have had to find a way to ensure that automotive optical systems are built to last. Not only do they need to be easy to read and use, but they also must stand up to fingerprint oils, cleaners, and other chemicals that may come in contact with them. NACL has the answer for automotive plastics. We offer both vacuum-applied and dip-applied hardcoating solutions to protect the plastic components from wear and tear as well as a hydrophobic overcoatings to improve lubricity to help keep them fingerprint smudge free and easy to clean. Additionally, NACL can custom design thin-film coatings to help even the most challenging LIDAR and vision system requirements for autonomous driving.
Machine outage? Backlogged orders? North American Coating Laboratories Can Help!
Let's discuss how we can assist with the everyday challenges that arise in the day-to-day management of your lab.