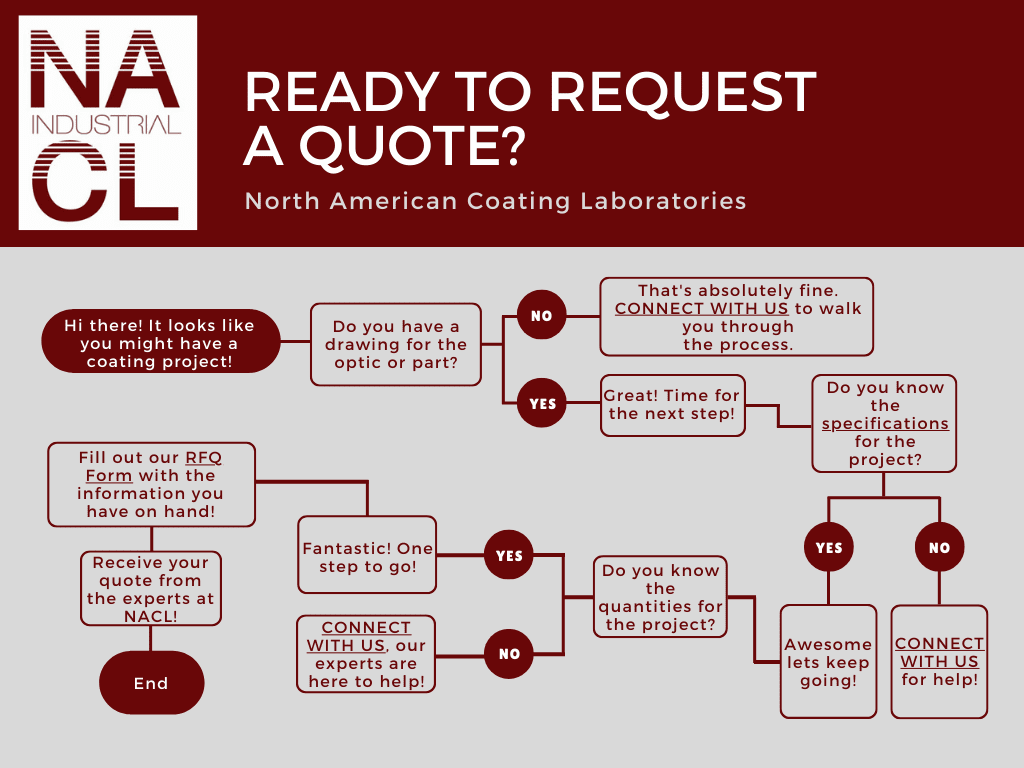 Ready to Request a Quote?
The coating experts at NACL are ready to help you through the coating process from the initial request for services to the return of your coated parts.
Not sure what information we need to give you a quotation for your coating project? The chart above will walk you through it. If you have any questions or if you are ready to submit your information to receive a quote for your application CONNECT WITH US.
Machine outage? Backlogged orders? North American Coating Laboratories Can Help!
Let's discuss how we can assist with the everyday challenges that arise in the day-to-day management of your lab.