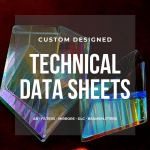 North American Coating Laboratories offer a wide array of technical resources for you to use as you evaluate your project or if you are just interested in learning something new about optical coatings. As the coatings industry evolves, bringing more sophisticated technology to the market, we at NACL recognize the need for technical product support and shared knowledge. Our technical staff works closely with our customers to provide the support they need to deliver a quality finished product that will perform for years to come. Our Technical Resources page will springboard you into the world of thin film coatings and beyond!
Want to learn a little more? Connect with our experts at NACL! We have over 90 years of optical thin film coating design on our staff.
Machine outage? Backlogged orders? North American Coating Laboratories Can Help!
Let's discuss how we can assist with the everyday challenges that arise in the day-to-day management of your lab.