North American Coating Laboratories is proud of our heritage of innovation as well as our ability to solve difficult technical coating issues. Our Technical White Papers will highlight some of areas of our expertise. The experts at NACL are "Here to Help" with all of your coating needs!
While Our blogs page is more of an informal quick answer section for some frequently asked questions, these white papers act as more of a "deep dive" into very specific applications requiring multiple layers of technical know-how.
Below you'll find the NACL library of Technical White Papers. If you have a unique project or application, connect with us today!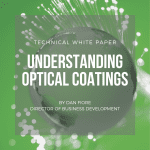 Machine outage? Backlogged orders? North American Coating Laboratories Can Help!
Let's discuss how we can assist with the everyday challenges that arise in the day-to-day management of your lab.