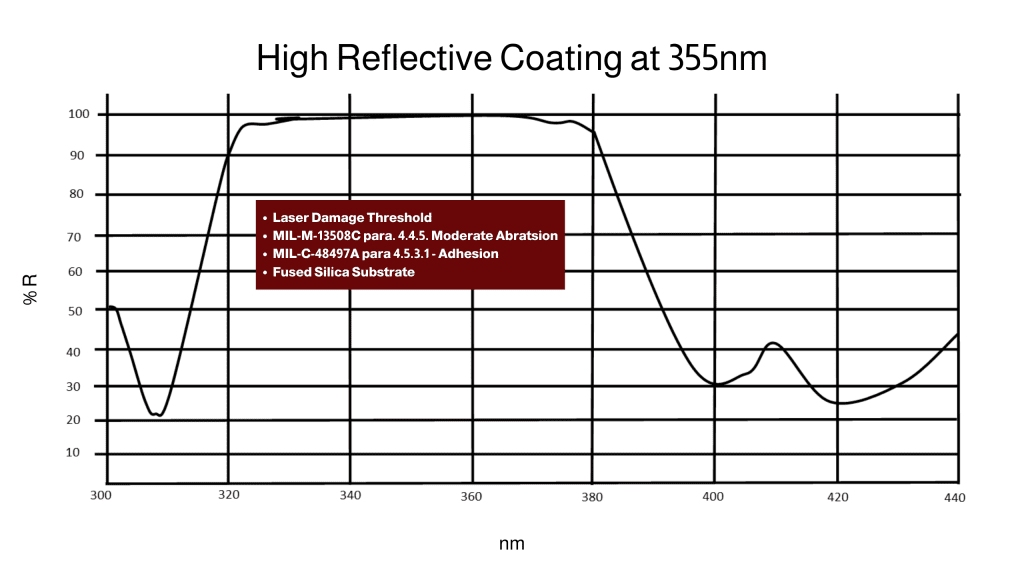 Custom Designed Reflective Coatings
The thin film experts at North American Coating Laboratories (NACL) have the ability to create highly reflective (HR) coatings for multiple substrates at specific wavelengths. Our early experience in cosmetic reflective mirrors deposition processes to ophthalmic lenses has paved the way for our entry into industrial reflectors. Our coating experts are well versed in functional highly reflective mirror applications no matter their application.
A common use for reflective coatings are for avionic and aerospace applications. Protected gold coatings are used for fighter jets as well as astronauts to protect their eyes from the harmful rays of the sun. The world of laser optics also uses HR coatings. While metallic mirror coatings are used for a wide array of projects, infrared requires a coating that is a bit stronger. To achieve the appropriate level of reflection as well as the resistance to laser damage the experts at NACL design dielectric mirror coatings. Due to the composition of the layers, dielectric mirrors are able to meet specifications for reflection and damage thresholds.
Above are examples of NACL's highly reflective coatings. Our design experts are ready to assist you at any wavelength. If you have a unique application or would like to discuss your program in more detail, connect with us today!
Machine outage? Backlogged orders? North American Coating Laboratories Can Help!
Let's discuss how we can assist with the everyday challenges that arise in the day-to-day management of your lab.